Skip to Content
We Offer Comprehensive and Customized Pest Control Solutions
At Empire Pest Control, we prize top-notch customer service and customizable pest control services. Throughout Marlborough, MA, our clients trust us to address pest problems before they evolve and spread throughout the rest of their house. When we're called to a property, we speak with our customers and gauge the problem through their experiences. Then, we set to work providing a detailed free estimate. We're proud of our status as one of the best locally-owned exterminators in the region.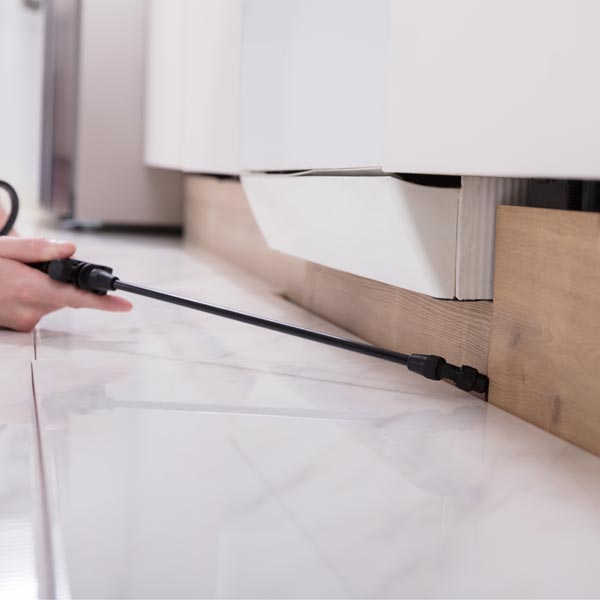 Pest Control for Commercial Properties
Business owners can scarcely afford a massive pest outbreak on the premises. If left unaddressed, a pest problem can result in fines from health administrations and lost business. Fortunately, Empire Pest Control has experience quickly addressing some of the most common pests that plague commercial properties:
Rodents: Both mice and rats present unique challenges to companies in the foodservice industry. Reacting quickly when you discover a problem can save a lot of money in lost business and fines.
Cockroaches: Cockroaches also strike commercial properties that deal with food, but they also require moisture to survive. Any building with flood damage or excess moisture can experience significant cockroach problems.
Mosquitos and Ticks: If your business is located near a river, stream, or lake, then reducing mosquitos and ticks can be challenging. We use safe, organic supplies for children and pets alike to use and repel them.
Ants: We can treat properties suffering from significant ant outbreaks. Carpenter ants, in particular, represent a threat to your investment because they can eat away at the wood in your building and make it unstable.
High-Quality Residential Pest Control Services
Our residential services cover almost every common pest found in our area. We want our neighbors to feel comfortable in their homes. Empire Pest Control can make insurmountable bed bug infestations go away and thoroughly remove rats, mice, and spiders. We'll get rid of them to restore functionality and comfort back to your living spaces.
Schedule Your Free
Home Inspection